Career Fail - Top 10 Signs to Avoid
Career FAIL - TOP 10 Signs to Avoid
Sometimes we are so busy getting the job done that we lose sight of the direction our career and life is taking. It is not uncommon for people to get 20 years into their career and look back with regret on the opportunities missed, finding themselves in a job that is boring and unfulfilling.
Don't be that person!
Check out the "Career FAIL - Top 10 Signs to Avoid" so you don't end up with a FAIL on your career.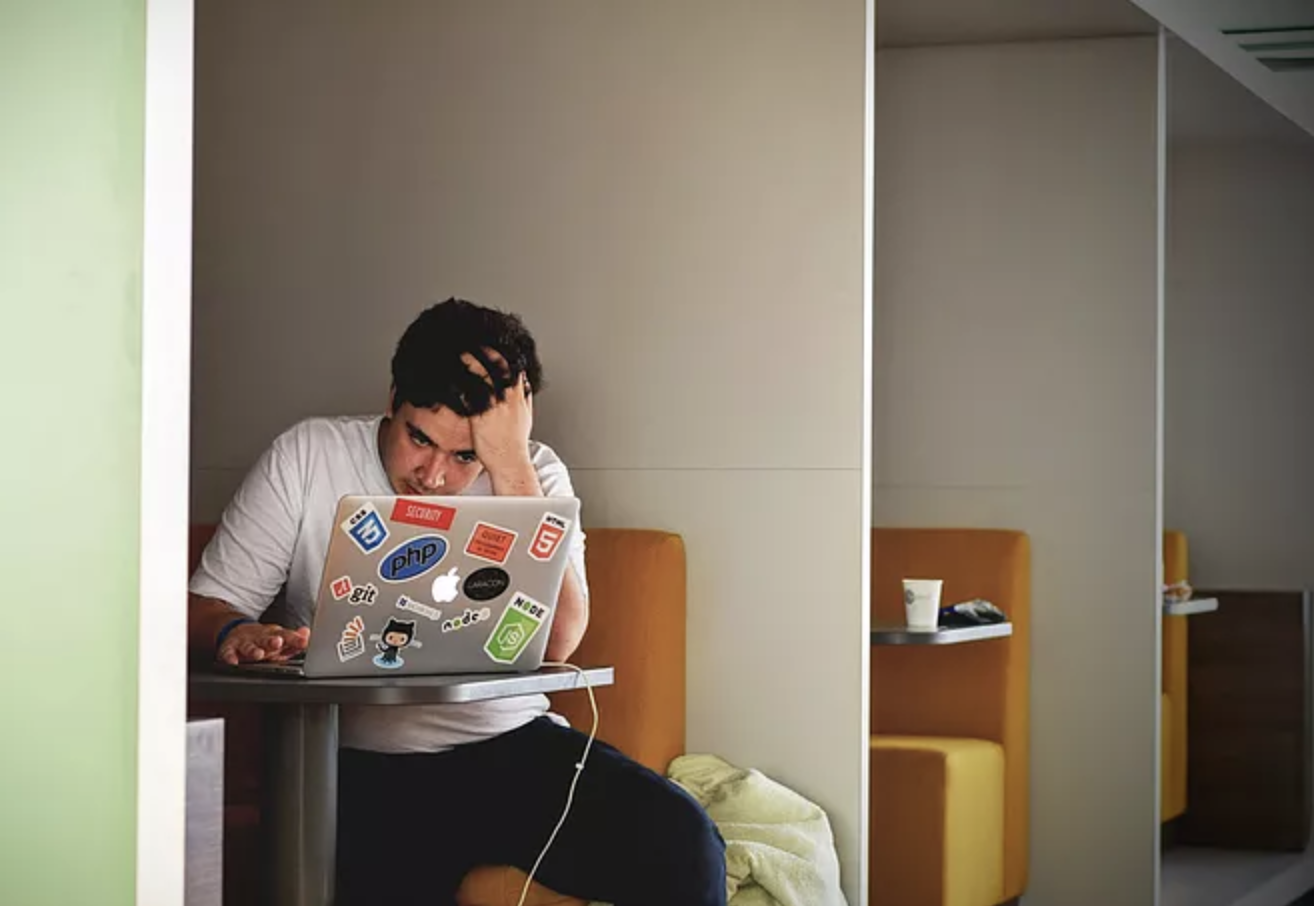 1. You're not doing what makes you happy.
This might seem pretty obvious, but it never ceases to amaze how many people complain bitterly about their job' their boss; their colleagues; their clients - yet never leave their job.
It is not uncommon for people find themselves a victim of circumstance and end up a in job that is boring and unfulfilling.
If you are enduring a job just for the pay check, or because of an "it could be worse" attitude, it's time to reconsider your career direction.
Doing something that you're good at, that doesn't satisfy you or make you happy is a massive FAIL.
2. You're not learning or growing
When you first started your job there was probably a significant learning curve that seemed overwhelming. However, now with years of experience, it could be that it everything seems pretty easy and you can do the job almost on "auto-pilot". The company likes this and no doubt wants you to keep on doing what you are doing.
But is that developing you? If nowadays work offers few challenges other than the volume or work, and you have learnt nothing new for a long time - that's a FAIL.
If your job / employer isn't allowing you to grow, by restricting your development, then you need to ask if it is worth staying, when they can't help you grow professionally. If you are happy just doing the job you have and it is what you want to be doing for the next 5,10,15, 20 years - great!
But that's not a career.
3. you don't believe in what you do
Being true to yourself and your values are key to enjoying what you do, not to mention important for your health and wellbeing.
If you don't believe in what you do, it is likely that at some point you will simply give up. If you don't, you will probably be selling your soul for a paycheck.
No matter how good you are, it is difficult to get inspired and motivated to do something that you fundamentally don't believe in. Likewise, if you don't believe what you are doing will help you achieve your goals.
If either of these (or worse both) are you, then all your hard work is for nothing - and that's a FAIL.
Careers are developing when you believe in what you are doing. When you believe you are making a difference. When you believe that what you are doing is taking you closer to your goals.
4. You Have No Work-Life Balance
Let's be honest if you are in a senior position or aspiring to grow your career, you are probably working long hours, and damn hard.
But this shouldn't be all the time. If your job demands crazy long hours and consistently encroaches on your personal time - that isn't healthy, it's FAIL.
Whilst your job is important, so is your personal life. If you find yourself frequently torn between your obligations to work and meeting the needs of your personal life, chances are you do not have a healthy work-life balance.
You need to reassess your job, your priorities and determine what's important. After all, you work to live, not live to work.
5. Your Job and Long Term Goals are not Aligned
Remember when you sat down and planned your career and set yourself those long term goals that would show you when you had made it? What you haven't set any goals?? We should talk.
We all have our big picture goals and objectives for our life and career. But sometimes these goals get pushed into the background and all but forgotten ... out of sight out of mind.
It's easy to lose sight of the longer term goals when you are up to pussy's bow in work. When you do stop to review where you are at, and where you are going, it can be frightening to realise your job is taking you away from your goals, not towards them!
And that's a FAIL.
6. You Can't Face Going to Work
Work can't be fun all the time and there will always be those days that are tough. But those days should be the exception and not the norm.
You should be inspired by your job and proud of the role you play in the business - because you make a difference.
If you are waking up most days with a feeling of dread and despair at the thought of going to work - that's a FAIL.
No job, regardless of how good the pay, the location, the profile is worth being miserable for. If your health is being affected, it's probably time to find a company that not only cares about your professional life, but your health and well-being also.
7. Your Values are Different
There's a quote bandied about in business:
"Fake it 'til you Make it".
If you need to fake anything to keep your job, you need to ask "Why?"

Your values are what define you and make you the person you are. Whilst many businesses talk up culture, it can sometimes be little more than slogans on the wall and a page in the Annual Report.
If you are in a company whose culture does not align with your values, you're potentially in a FAIL situation.
Cultural fit is key when it comes to finding the right job and carving out a fulfilling career you will love.
If you and your current employer don't agree on values and you don't like the culture of the workplace - that's a FAIL.
8. You don't know which way to go
There can be times when you feel trapped in your role and when a new opportunity comes up you don't know what to do.
This can be due to not liking the sound of the job; not really wanting to develop further with the company; or simply being uncertain if the next step is going to be good or bad for your career.
This suggests you don't have a clear plan for your career - and that's a FAIL.
As a smart, educated and valuable resource you will get job offers from time to time. Yes they can be flattering and being wooed is nice.
However taking a job due to flattery, a few extra bucks or nice little ego boost that is not aligned with your career goals is dumb - and a sure fire way to derail your career.
9. You find it difficult to work with your boss
Nobody expects you and your Boss to be best buds, but it is important that you have a good relationship.
You should have a mutually respectful and honest relationship, which makes you feel valued as an employee.
If the thought of hanging out with your boss makes you nervous, upset, frightened or violently ill - that's not a good sign.
If your Boss does not treat you with respect, showing concern for both your professional development and personal well-being - that's a FAIL.
10. You don't feel part of the team
If you are working in a business you are part of a team. Most probably, you are in a divisional team within a business.
There will always be times when you don't agree, or clash, with members of the team, and that can be healthy. But if you feel like an outcast in your own job and don't feel part of the team - that's a FAIL.
Examples of being excluded might be not being invited to meetings, not included on team communications, being disregarded in meetings, spoken over or ignored.
There is no excuse for being treated poorly by your fellow employees or boss - it's tantamount to bullying.
It's important to feel respected and valued at your job. Only then can you be your best.
HOW TO AVOID THESE CAREER FAIL SIGNS
If any of these Tell Tale Signs describe your situation, check out our tips to help you avoid derailing your career.
Book time with your boss and ask what your future with the business looks like.
Speak to a career advisor, counsellor, or mentor, who can help you work through your concerns and develop a career plan.
Consider going back to study and building up your skills in the areas you are most interested.
Update your resume, get networking and start looking for the companies and opportunities that will make you happy.
Be intentional about the change by connecting your interests, skills, and values with opportunities you are chasing.
Make "ME" time to get yourself in the right frame of ming to take your career forward.
Take control of your career - you deserve to be happy!
And of course, create an account on Cazoot - we'll help you achieve your career goals!
Please tell us what signs you watch out for, and share your experience with the Cazoot community.